You are interested in adopting a dog from our breeding?

A dog is a companion of a lifetime, we do not abandon it at the first hurdle.

Are you ready to devote at least an hour per day of exercise, running and playing outside?

To stimulate mental obedience report object, training for hunting and other at least 1 hour a day?

These dogs require constant attention, love, exercise, a lot of time in a day that is often busy, are you really sure you want to adopt a life partner?

If you are ready to accept these conditions among others, we will be happy to choose with you and for you your ideal companion.

________________________________________

Several visits are in order to choose the right breeder whether for a Braque d'Auvergne.

The one whom you trust most  is to be the one you will choose.

Take the time to shop around for your breeder, this step is very important. There must have mutual trust between the buyer and the breeder, if the breed does not suit you, we will notify you. The goal is to place the dog in a family for life.

Know that the breeder sees the puppy grow since birth and he is the person to recommend to you a particular puppy according to the temperament and the type of dog you are looking for.

It is also very important to get to know the genetic defects associated with the breed you choose, ask to see evidence that breeding dogs are exempt. (CERF/CAER for eyes, hips/elbows OFA reading the hips/elbows at 24 months (2 years old) is official, before that the dog is still growing and the condition of the hip change.)

The official readings in Europe are at 1 and are considered official.

Do not buy a puppy without having seen these certificates !!!!!!!
Here is an example of these certificates : 
OFA Hips/Elbows Prelims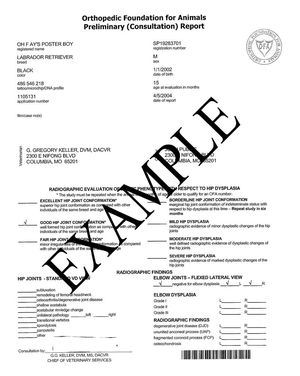 Hips Officials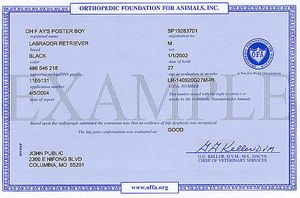 Elbows Official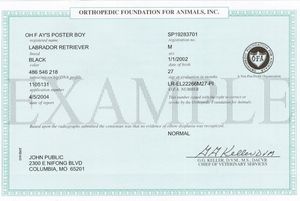 CAER/CERF (old version)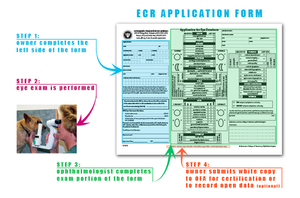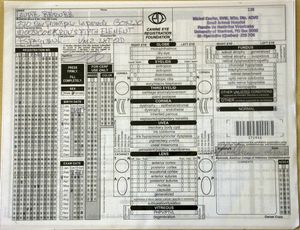 Hunting dogs are very active, do not adapt to a life without exercise or apartment house without exercise or dog confined indoors, you must think about stimulating their minds, must not only release them in a field 2 hours day. You can practice obedience, rally-o, play hide and seek etc.
We are passionate about dogs for several years, we have a mission, puppies will produced in order to improve the breed, integrated new blood, new lines and hoping that leaves us with healthy individuals in body and mind. 
      We do not breed for fun, to answer a certain demand on this breed or to only produce dogs neither for cash!  
 

This is why our dogs are sold without reproduction rights, for the most possibility of agreement with certain customers who truly loves the breed and want to do their very best at trying to breed theirs pet, which is why we refuse to sell a puppy if we believe it will not be in the best possible conditions.

They are manipulated by children, they will be living different situations of everyday life encounter with a cat,  noise sweeper, car ride and more. Moreover we pay special attention to anything that might be a little more unusual, such as tools noises. They also work on objects of different textures and unstable objects. We strive to make them balanced and not fearful. It is your responsibility to continue rigorous socializing with your puppy, which is essential if you do not feel able or do not have time to give him that time, the adoption of a puppy is not for you.

We want them to share your lives as a family and hunting companion for their time too.

It is the dream of a life that stretches before us today, come and meet us and see for yourself, this is passion.